Got the winter woes, especially when it is time for your weekly menu planning? Is your family craving some new tummy-warming comfort food dishes to tide them over till spring? While I cannot make winter fade away until Mother Nature is good and ready, I can help perk up your frigid weather meal repertoire with these snap-to-prepare and oh-so-satisfying "stick to your ribs" winter dinners. Intrigued? Read on!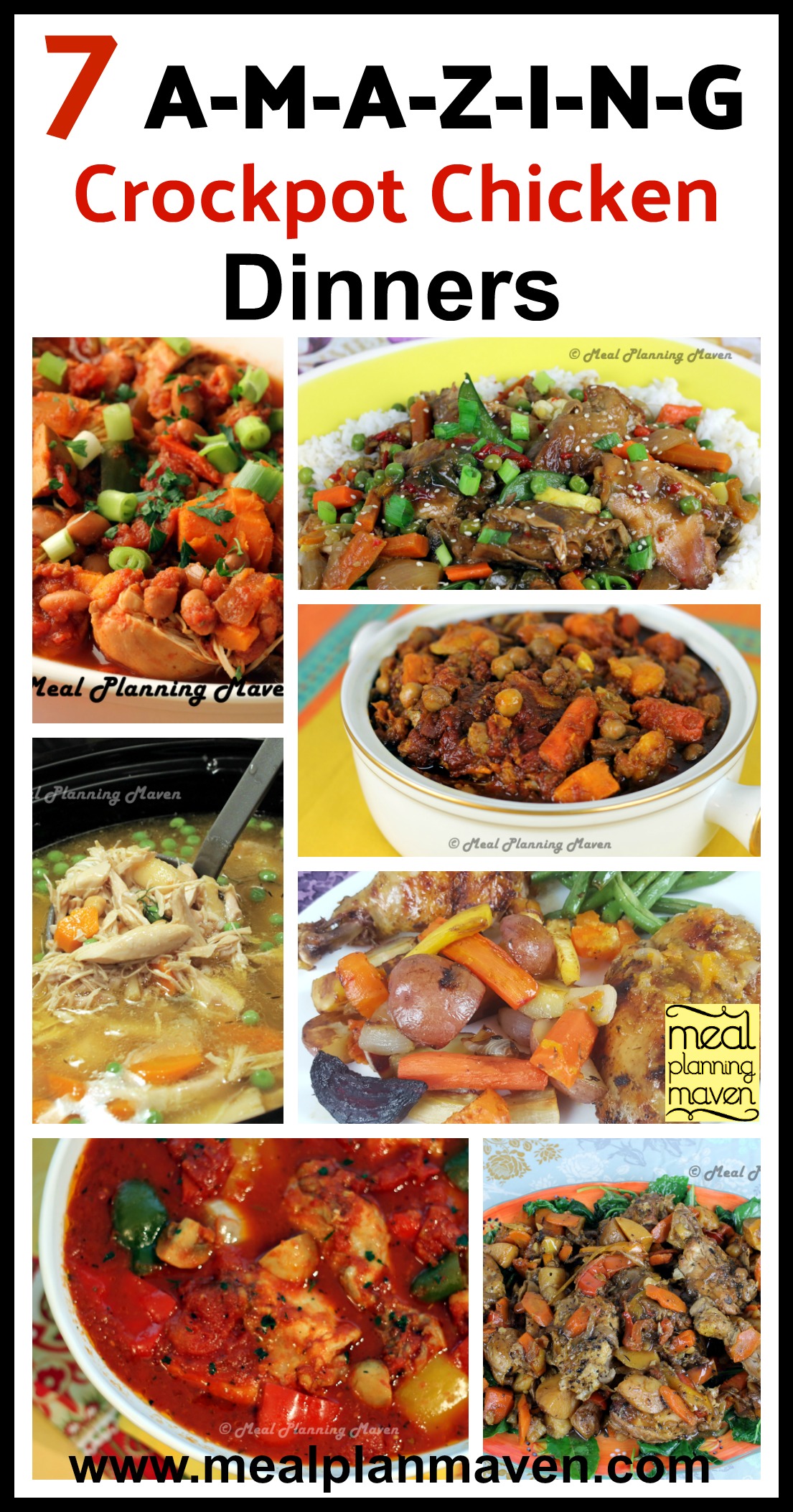 These slow cooker chicken dishes can potentially make enough for more than one dinner and depending on your family size may even yield enough for work lunches. Or you may choose to divide these recipes into portions and freeze for future meals on time-crunched nights.
ENJOY and STAY WARM!
SEVEN Tummy-Warming Crockpot Chicken Dinners
Hungry for More?

I invite you to visit more of my Recipe Collections where lots of goodies such as Winter Dishes, Pack 'n Go Lunch Favorites, Dinners in a Flash, Freezer-Friendly Meals, Favorite Crockpot Dishes and Healthier Indulgences are awaiting your discovery!
"Get Social" with MPM!
Ceeya Next Time!
Linda Shapiro, Meal Planning Maven