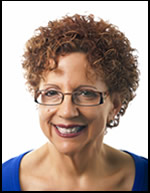 Hello! I am thrilled you found me! I am passionate about combining my love for recipes and cooking with planning quick, delicious and healthy meals for all budgets. Whether you are single, empty nesters, or have kids at home, I will show you how incorporating simple planning, shopping and cooking tricks into your daily routine can give you back precious free time while kissing food boredom goodbye. Wishing you could drop some pesky "pudge?" Want to go gluten-free or perhaps need some vegetarian meal ideas? Then contact me to find out how I can become your Personal Meal Planning Maven!
So what qualifies moi to be a Meal Planning Maven?
First, you may be wondering, what exactly is a maven? According to the popular online source Wikipedia, a maven is a trusted expert in a particular field, who seeks to pass knowledge on to others. Well, I definitely consider myself a trusted expert on the subject of meal planning! By cleaning up my "food act," I have successfully maintained a 95 pound weight loss which allowed me to conquer some pretty challenging medical issues such as metabolic syndrome, hypoythyroidism and hormonal imbalances. Therefore, it has become my mission to help others create a healthy eating lifestyle without deprivation by sharing my tried 'n true strategies, menus, recipes and tips 'n tricks.
My Background
I earned a BS in Nutrition Food Science and Clinical Dietetics from Drexel University in 1978 and completed my dietetic internship at The Hospital of the University of Pennsylvania. I practiced clinical nutrition in Philadelphia area hospitals for several years, as well as worked as an administrative dietitian for an institutional foods company. After moving to SW Florida in 1990, I taught nutrition and cooking classes to preschoolers for 9 years and enjoyed helping parents learn to feed their children healthy food that was fun to prepare. I also created a cookbook comprised of favorite recipes that parents could cook at home with their children. During this time, I was the editor of The Jewish Food Recipe Archives created by my dear friend Jeff Freedman, a collection of over 10,000 kosher recipes from around the world….a project I still hold close to my heart today.
I worked for many years creating and/or assisting with the menus and recipes for several of Ann Louise Gittleman, C.N.S. Ph.D.'s books. (author of the award-winning New York Times Best Seller, The Fat Flush Plan™) For the past eight years, I have provided Food Coaching and Personalized Meal Planning services for my private clients. It's clear that helping others adopt a healthy eating lifestyle is my true love!
So grab a cup of coffee, tea or perhaps a yummy smoothie and enjoy visiting my ever-changing selection of fun and exciting meal ideas, special occasion and daily menus plus a growing collection of my favorite good-for-you recipes. You will also find smart-eating strategies, tips for stocking a healthy kitchen and MORE!
And if I can help you to create a healthy eating lifestyle for either yourself or your family, please don't hesitate to contact me.
From my kitchen to yours,